---
We develop novel theranostic probes/methods/applications for better diagnosis and treatment of human diseases.

Research Fields
Development of Novel Theranostic Agents

Cancer
Obesity and related metabolic disorders
Neurodegenerative diseases

Development of Biocompatible Nanoparticles
Evaluation of Brain Connectivity in Neurodegenerative Disease
Risk Stratification and Response Monitoring of Cancer Patient
Deep Learning to Improve Medical Imaging Interpretation
위와 같은 연구들을 함께 하실 Post-Doc, 대학원생, 학부 인턴을 모집 중입니다.
관심있으신 분들은 iiihjjj@gmail.com 으로 연락 주세요.
---
NEWS
---
2018/5 Book Published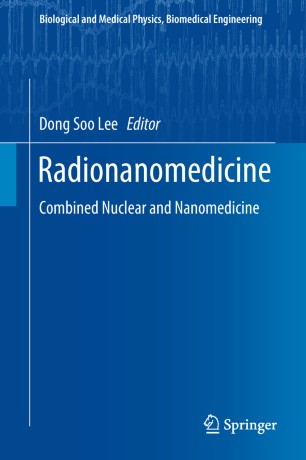 Radionanomedicine: Combined Nuclear and Nanomedicine
Editor: Dong Soo Lee, MD, PhD
Prof. Hyung-Jun Im wrote two chapters; "Excretion and Clearance" and "Preclinical PET and SPECT for Radionanomedicine". [Link]
---
2018/7
TMT laboratory 나노코리아 2018 참가
TMT laboratory는 2018년 7월 10일부터 13일까지 총 3일간 일산 킨텍스에서 열린 나노코리아 심포지엄에 참가하였다. TMT laboratory 소속 박사과정 이우승 학생과 전미연 학생은 The poster session of The Nano Korea 2018에 참가하였다. 그리고 TMT laboratory 임형준 교수님의 포스터가 the best poster award of  The 15th Korea-U.S. Forum on Nanotechnology 로 선정되었다.
[Link1]
[Link2]
---
2018/04
임형준 교수, 보건복지부 보건의료기술연구개발사업 과제 선정
분자영상 및 테라노스틱스 연구실 임형준 교수가 높은 경쟁률을 기록한 보건복지부의 연구자주도 질병극복-의료기술 혁신 기반연구-단독연구 신생물 질환 파트에 최종 선정되었다.
연구비는 연간 0.9 억으로 2년간이다. 임형준 교수가 추진할 연구는 "암 면역치료 효과 증진을 위한 암항원 포착 방사성 나노약제의 개발 (HI18C0886)"이다.
<연구개념도>
[Link]
---
2018/01
 A paper is e-published in Radiology.
Title: Prognostic Value of Metabolic and Volumetric Parameters of FDG PET in Pediatric Osteosarcoma: A Hypothesis-generating Study
[Link]
---

2017/09
Selected for the Featured Article of the Month 
Journal of Nuclear Medicine
Title: Prediction of Response to Immune Checkpoint Inhibitor Therapy Using Early-Time-Point 18F-FDG PET/CT Imaging in Patients with Advanced Melanoma
News Article
– SNMMI [link]
– Medical Express [link]
– SNU NOW [link]
– 융대원 blog [link]
---
2017/08
융기원 뉴스레터
기사 제목: 진단과 치료를 동시에, 분자영상 및 테라노스틱스 연구실 소개 [link]
---